Minneapolis Condo Gets New Entry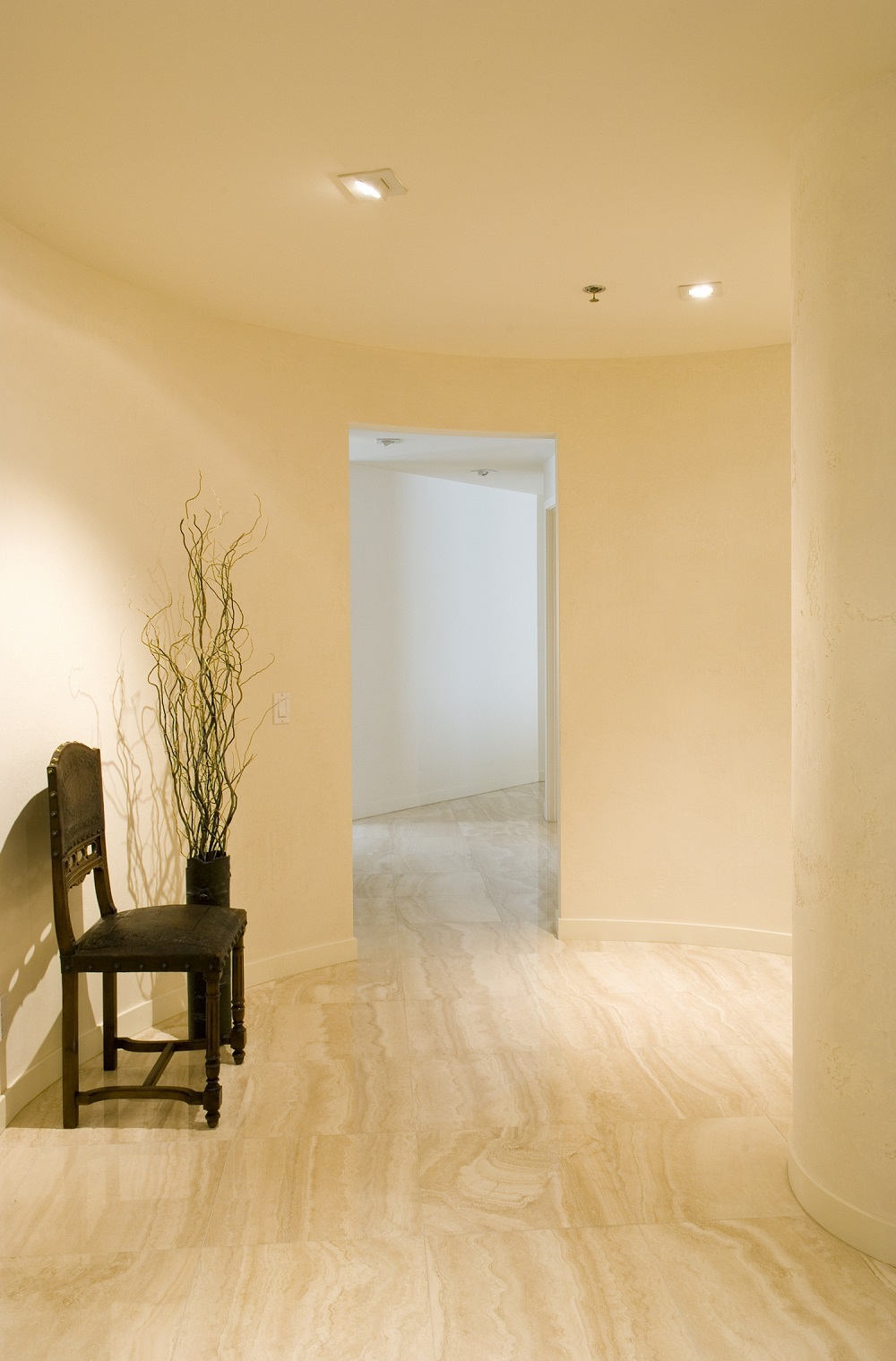 This elegant living room is on the 19th floor of a condominium building that overlooks Lake Calhoun in Minneapolis' iconic Uptown area. MA Peterson provided the design-build for a project that combined two condo units into one, and part of that project necessitated a new entry way and living room.
Contemporary architecture and clean lines were essential for maintaining the atmosphere and stylish grace already prominent in this home. In the entryway the curved wall is engaging and welcoming, with clean, flowing lines that embrace the visitor and create a smooth transition into the first room. Modern lighting overhead provides spots of lighting that lend both ambiance and illumination while guiding visitors into the home. Cut-out cabinetry enhances the open feel, and lighting placed in each individual space lets the owners spotlight select pieces of art that can be enjoyed from either side of the wall. Lighting on the ceiling adds another layer of illumination that can be adjusted to match mood or time of day. The inherent beauty of limestone made Travertine the perfect choice for new flooring. It adds sparkling brilliance to the entry and blends with the natural tones of the surrounding architectural elements.
Overall, the end result speaks quietly with strong accent. Just near the entryway, a Spanish leather dark chair welcomes guests into a room featuring beautiful bright walls and enamel millwork. There, the unique pattern of overhead lighting continues for a clean, uninterrupted effect and a culmination of undeniable elegance.
There's a very modern attitude to this living room, along with an enchanting mix of architectural elements. The curved wall is mated with a curved, lounging sectional sofa. Dark wood furniture and chocolate brown upholstery create a complementary contrast to the cream walls and light, airy space. Overall, it's a nice extension of the entryway, where a dark Spanish leather chair sits ready to welcome guests and invite them further into this wonderful home.